---
Welcome to the eH&P™ Web Site.

eH&P™ "custom History & Physical Exam™" is the most innovative Medical Application Software Program for the History & Physical Examination, Progress Notes, and Clinical Checklists.
The first clinical qualitative data analysis and processing tool in the market since 2001.

eH&P™ is a user-friendly application, it includes Disease-specific and unique, custom Patient-specific H&Ps.
The application is available for the mobile and online platforms. It is "work in-progress". The system features two main sections: Clinical Methods and Specific H&Ps.

eH&P™ is designed for Physicians (MD), Residents, Medical Students, Physician Assistants (PA), Nurse Practitioners (NP), Nurses (RN), and other qualified healthcare professionals.

eH&P™ incorporates core medical knowledge and performs hundreds of functions. With eH&P™ you can create, customize, personalize, review, check, print... Your H&Ps, Follow/Up Charts, Clinical Checklists, etc.
Some of the features include:


400+ Disease-Specific H&Ps (and growing)
Millions of Patient-Specific H&Ps (custom, on-demand)
Printable formats (online)
Complete, Brief, S&S & Exe H&P Types
1500+ signs & symptoms
unique color-coded disease-specific signs and symptoms
highly organized and standardized
Full Clinical Methods section
in-line hyperlinks for reference
In-depth information on Clinical Methods
Millions of Custom Clinical Checklists


This new version has been re-written in MedML® & Ajax technologies, it is designed as part of the ScyMed® iSYS® platform and will allow the development and integration of disease-specific and patient-specific clinical tools (CIPS™).


---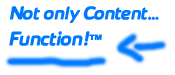 ---
  the most innovative...
  -reference,
  -productivity and
  -decision-support tool

---